Roller Blinds Carlow
Affordable Blinds roller Blinds come complete with a quality side winder control which can be situated on the left or right hand side of the blind they can be motorised or spring control. Keep out the light with our made to measure Blackout Blinds. We have a huge range of colours available which will blend […]
Affordable Blinds roller Blinds come complete with a quality side winder control which can be situated on the left or right hand side of the blind they can be motorised or spring control.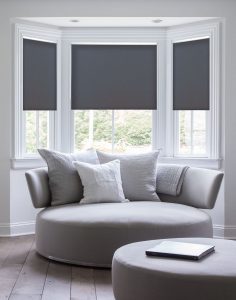 Keep out the light with our made to measure Blackout Blinds. We have a huge range of colours available which will blend with many colours with in your decor. We have patterned and plain fabrics available all made in our quality Blackout Blinds fabric. .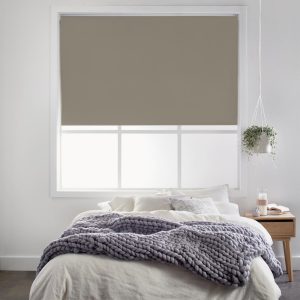 .
All these blinds will block out a high percentage of light giving you a better nights sleep. With all blackout roller blinds you always get a certain amount of light around the edges unless you go for 100% blackout blinds Complete Block Out blinds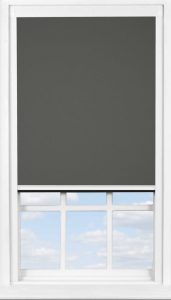 Affordable Blinds All made To Measure Roller Blinds And Short Lead Time. Voile Fabrics Blackout Fabrics Chain Operated Or Motorised Child Safety Fitted. Vertical Blinds. Roman Blinds. Blackout Blinds. Styles: Blackout Roller Blinds, Printed Roller Blinds, Office Roller Blinds, Scalloped Roller Blinds, Child Safety Blinds, Electric Roller Blinds, Over size Roller Blinds, No Sew Roller Blinds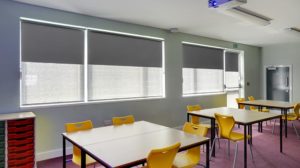 Custom Fitted Roller Blinds From Affordable Blinds
Are Practical In Any Room
Roller blinds are composed of fabric attached to a roller. The roller blind pole is typically made of aluminum tubes. The blinds come in various colours and fabric options.
Kitchen roller blinds are available in a wide range of colours and prints.
Bathroom roller blinds are moisture-resistant due to the humidity of the bathroom.
Blackout roller blinds keep rooms shaded, and are a fantastic choice when it comes to bedrooms especially for young children and babies.
We now supply motorised roller blinds that are controlled by remote control and can also be controlled by an app on your phone.
This type of blind is great if you are often away as through our app you can control when your blinds are opened and closed!  This provides a wonderful sense of security when you need it most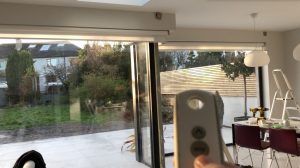 Motorised Roller Blinds
Motorised roller blinds are the smart, easy option for your window. They're raised and lowered with a motor, so you no longer have to think about cordless solutions, chains or lift cords at all. Simply by pressing a single button your shades will lower and raise, and not only that, you can operate more than one blind at a time, and if you have the app on your phone or tablet, from anywhere in the world. Much like you'd operate a nest app for your heating, you can set your blinds to lower and raise at a time convenient to you – even when you're not there.
Wi-Fi, internet connections and multiple operation.
You'll find that motorised roller blinds are a godsend if you're away and you want to give the impression there's someone in the house to deter burglars. They can be set up so that they lower and raise on each day of the week, from Sunday to Monday in a normal way, even when there's no one there, and from anywhere where's there's an internet connection.
For more details please contact our office 059-9182894