Rechargeable Motorised Blinds
Our battery roller blinds are completely wireless and have a 5 year warranty and can be recharged using a USB cable.  The blinds can be operated by remote control or by a wall switch or even by your mobile phone.   Charging of the blind would only be required once a year on a 1500x1500mm blind operating it twice a day.
Mains Wired Blinds
Mechanical AC motors can be controlled with wired wall switches or connected to home automation systems. These powerful motors are applicable to various blind types and suitable for 120V and 230V networks. Extra silent blind motors with lower speeds and higher torques provide ultra-quiet automation.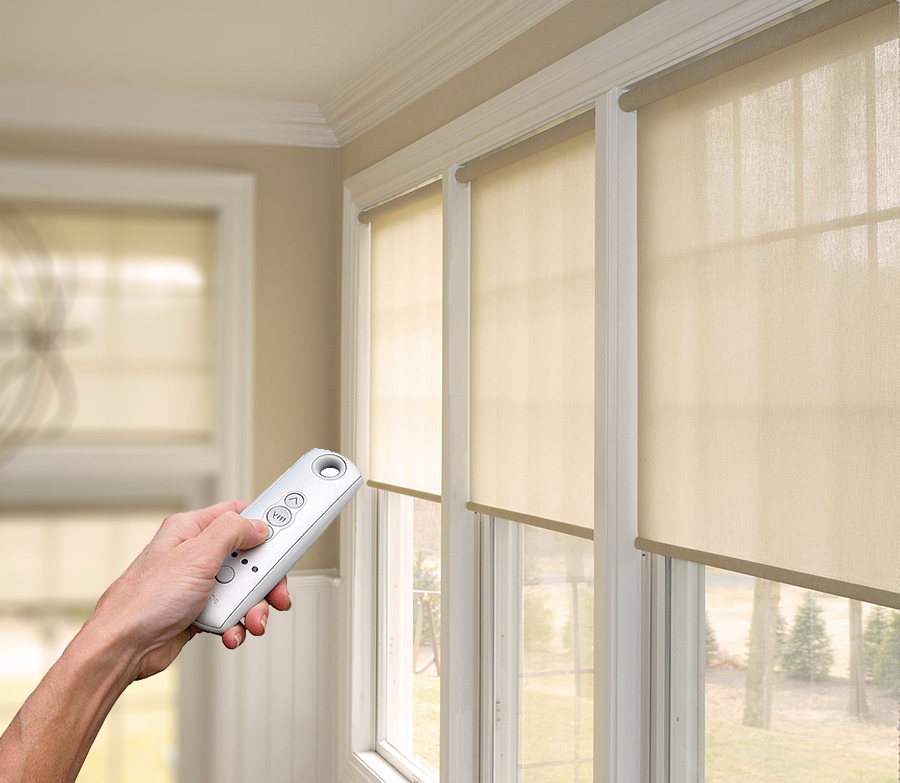 Pull Motion Blinds
Pull is the easiest and most accessible automated control option for roller blinds. A simple pull on the cord or wand automatically brings the blind in motion. No remote control, connectivity devices or technical knowledge is needed for installation, programming and operation. Pull motorized blinds are powered by an integrated Li-ion battery which is rechargeable.
Pull+Remote Blinds
Wireless pull and remote motorized blinds can be operated from anywhere, in any way. Press the button of a remote, install the MOTION app, use your voice or simply pull the cord or wand. Create rooms, scenes and timers in the app for fully automatic operation of the home.